The Governor-General's Programme for Excellence (GGPE) regularly provides capacity building opportunities for IBI Ambassadors as they engage with their constituents. The COVID-19 Pandemic has caused a shift in the way that interventions are planned, delivered and measured. Throughout the month of October, the GGPE will host a series of webinars to support IBI Ambassadors to adjust to the new paradigm of social outreach.
Module 1: READY!
A core set of topics that explore techniques for strategic planning and thinking.
Module 3: GO!
Literally go! Take projects to the next step using these implementation techniques.
The webinars will cover three (3) main modules and a number of related topics will be delivered by a mix of IBI Ambassadors and other thought leaders. Ambassadors will be required to sign up ahead of the upcoming webinars in order to be included in a cohort for each session. The GGPE is targeting a total of one hundred (100) Ambassadors who will receive virtual certificates at the end of the series.
October 13, 2020
12:00 pm


Sonja Simms, JP - National Coordinator
Alex Sterling - Project Officer
Antoinette Davis - NCC Chairperson



October 14, 2020
12:00 pm


Scoping, Mapping and Resource Mobilisation


Tishauna Mullings
Founder, NexxStepp Educational Services


Proposal Writing for Not-for-Profit Organizations

Dwayne Gutzmer
CEO, Insitute of Law & Economics

October 15, 2020
12:00 pm


Research for Evidence-Based Solutions

Abrahim Simmonds
Co-Founder, JAYECAN

October 16, 2020
12:00 pm


The art of Public Speaking & Effective Communication

Daren Miller
Co-Founder, BluShip

October 20, 2020
12:00 pm


Ian Kelly
CFO, Derrimon Trading Ltd

Delivering Interventions in a Digital Space

Ricardo Gowdie
CEO, Revofarm

October 21, 2020
12:00 pm


Stimulating Demand and Interest in Community Interventions

Natasha Burnett
Communications Officer, Caribbean Policy Research Institute

The Design Lab: Solutions for Visual Communication

Alex Sterling
Project Officer, GGPE

Leneka Rhoden
Founder, iAspire International

October 22, 2020
12:00 noon


Do No Harm: Protecting the People We Serve

Malike Kellier
Crown Counsel, Office of the Director of Public Prosecutions

Team and Project Management Techniques

Cordell Williams-Graham
CEO, Transformational Life Solutions

October 23, 2020
12:00 noon


Mentorship: Changing Lives one Person at a Time

Robert Scott
Dean, Consular Corps of Jamaica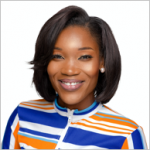 Tishauna Mullings
Tishauna Mullings is a Social Entrepreneur and personal development trainer with experience in training and development. She was inducted as an IBI Ambassador in 2012 for the parish of St. Thomas. On the journey to achieve her social mission to help youth in rural communities become globally competitive, she has achieved many accolades including the Governor-General's Achievement Award (GGAA) in 2015, delegate for Barack Obama's Young Leaders of the Americas Initiative (YLAI) 2016, and winner of Prime Ministers Youth Award. As founder and manager of NexxStepp Educational Services she works with over 500 students' annually through teaching and mentorship programmes. Her work landed her organization an award for Rural Regeneration from USAID and JN Foundation in 2018.
Dwayne Gutzmer
Dwayne Gutzmer, known for his leadership abilities in team building, multi-tasking, innovative approaches and adaptability, Dwayne is equally as jovial, supportive and family-oriented and balances his active professional and volunteer-based pursuits with a more relaxed social life. Mr. Gutzmer's participates actively in the social development of Jamaica and serves as an IBI Ambassador and member of the Management Committee of the Governor General's Programme for Excellence (GGPE). Mr. Gutzmer's passion and commitment to the development of sound community partnerships and youth advancement has thrust him to numerous leadership positions. He is currently the Chief Executive Officer (CEO), at the Institute of Law & Economics (ILE) with direct responsibilities for the Business Entrepreneurial Empowerment Programme (BEEP) & the Urban Lab for Youth Innovation Project.
Abrahim Simmonds
Abrahim Simmonds is one of the first recipients of the I Believe Initiative Summer of Service Scholarship; his ticket to a Bachelor of Science in Social Work at the University of the West Indies (UWI). While at UWI Mr. Simmonds and some peers started JAYECAN, an exclusively youth-led organisation that uses arts and culture to drive social change. In 2016, he received the Queen's Young Leader Award from Her Majesty Queen Elizabeth II for his efforts through JAYECAN and other initiatives he championed in Jamaica. Mr. Simmonds has also worked on a number of regional and international projects. He also worked with FHI360, a global USAID implementing partner, by supporting the rollout of technological solutions to scale access to HIV service among key and vulnerable populations in Jamaica, Barbados, Guyana, Suriname and Trinidad and Tobago. In 2019, he received the Chevening Scholarship and is currently pursuing a Master of Science in Health Informatics at Swansea University in Wales.
Ian Kelly
Ian Kelly is an experienced Financial and Risk Manager with senior level experience in the areas of asset management, treasury, corresponding banking, corporate finance and securities trading. He currently serves in the role of Chief Financial Officer for Derrimon Trading as well as Chief Financial Officer & Company Secretary for Caribbean Flavours and Fragrances. Mr. Kelly is a Certified Public Accountant and holds a Bachelor of Science degree in Accounting and Master of Science degree in Accounting from The University of the West Indies. He also completed the Executive Development Program at the Wharton Business School, University of Pennsylvania.
Robert Scott
Robert Scott, Honorary Consul to the Republic of Latvia serves as Dean of the Consular Corps of Jamaica. Mr. Scott is an International Business Development Specialist and a Certified International Trade Professional (CITP). Mr. Scott is a Justice of the Peace for the Parish of St. Andrew.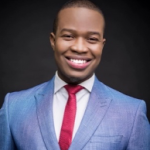 Daren Miller
Daren Miller is a youth advocate and public relations specialist. Mr. Miller received the Governor General's Achievement Award (GGAA) in 2015 for Excellence in Leadership and was inducted as an I Believe Ambassadors the following year. He has contributed several years to national education policy at the Early Childhood and Secondary levels, having regard to social impact assessment and evaluation. He received training in Media and Communication from the University of the West Indies, Mona and from the Department of Government of said University in Political Leadership, Strategy and Management. In 2016, he coordinated training and certification exercises for over 11,000 Jamaicans, working closely with the Ministry of Education, Youth and Information (MOEYI) and Joint Committee for Tertiary Education (JCTE), where he travelled all fourteen (14) Parishes in under a month to meet with Mayors and other community leaders, youth groups and citizens for an essential community consultation ahead of training.
Natasha Burnett
Natasha Burnett is a dynamic communications and public relations practitioner, with progressive experience in events management, advertising, media writing, and research. She is currently the Communications Officer at the Caribbean Policy Research Institute (CAPRI), a public policy think tank located on the UWI Mona campus. At CAPRI, Ms. Burnett is responsible for developing and driving the institute's communications and marketing strategies for its research. Ms. Burnett was inducted as an IBI Ambassador in 2018, she has an unyielding passion for volunteerism and philanthropy, with a particular interest in youth and community development. Over the past nine years, she has worked with several community-based organisations where she used communication as a catalyst to revolutionise their marketing and communication.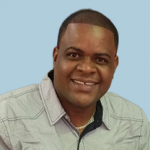 Ricardo Gowdie
Ricardo Gowdie has over 15 years of experience in the digital technology space, currently a Global Technology Infrastructure Specialist for a US-based digital transformation company where he deploys and maintains the IT infrastructure and is the SPOC for Robotics Process Automation in Jamaica. He was inducted an IBI Ambassador in 2019 for the Parish of St. Elizabeth. Mr. Gowdie is also the Chief Executive Officer (CEO) and founder of Revofarm, a digital transformation app for agriculture. He has been recognised as one of the top 6 innovators in Latin America and the Caribbean by the Inter-American Development Bank (IDB).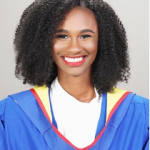 Leneka Rhoden
Leneka Rhoden is an Experienced Educator and Project Manager. She has contributed significantly to the areas of Youth Development, Environmental Sustainability, Vitalisation of the Blue Economy, and Renewable Energy. Ms. Rhoden was inducted as an IBI Ambassador in 2014 and is currently the Vice-Chairperson of the National Coordinating Committee (NCC) for the I Believe Initiative (IBI). Ms. Rhoden also serves as the Founder of iAspire International – a non-profit which works extensively with inner-city and rural youth in attaining Sustainable Development Goals 4, 10, and 17, which speak to education and the access to opportunities for all.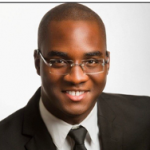 Malike Kellier
Malike Kellier is an Attorney-at-Law called to the bars of Jamaica (2015) and Barbados (2017). Currently he is a Crown Counsel in the Office of the Director of Public Prosecutions and an Adjunct Lecturer in the Faculty of Law, University of the West Indies, Mona and Western Jamaica Campuses. Mr. Kellier was inducted as an IBI Ambassador in 2017 for the parish of St. James and received the Governor-General's Achievement Awards (GGAA) in the same year. He is a member of the Jamaican Bar Association where he is the youngest member of the Bar Council and has membership in the Bar's Continuing Legal Education, Social Affairs, Family Law and Publications sub-committees. He is also an Assistant Examiner for CXC/CAPE Law examination annually.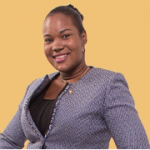 Cordell Williams-Graham
Cordell Williams-Graham is a motivational speaker, life and business coach, member of the John Maxwell Team and CEO of Transformational Life Solutions which offers training, coaching and consulting services for your personal life and business. Mrs. Graham participates actively in the social development of Jamaica and serves as an IBI Ambassador and member of the Management Committee of the Governor General's Programme for Excellence (GGPE). Mrs. Graham is also the President of the Young Entrepreneurs Association of Jamaica which coordinates partnerships in order to enable entrepreneurs to grow personally, professionally and expand their business locally and internationally. In 2018 she was awarded with the Governor General's Achievement award for Leadership and Volunteerism Excellence.